Cake when eaten by itself is a treat but when it is paired with the creamiest and most yummy frostings is when its actual flavour stands out. Many of the commercial bakers prefer whipped cream over buttercream as it is cost effective, easy to handle, quick to make and feels lighter to taste.
Buttercream on the other hand requires a certain keen eye in making. I feel it has a much more sophisticated taste. It is also a good medium to incorporate a variety of flavours in the frosting. Here we will talk about two most basic types of Buttercream that I am a fan of.
To make buttercream/whipped frosting, it is very important one uses an electric hand mixer or stand mixer in case of large quantities
American Buttercream (Crusting buttercream):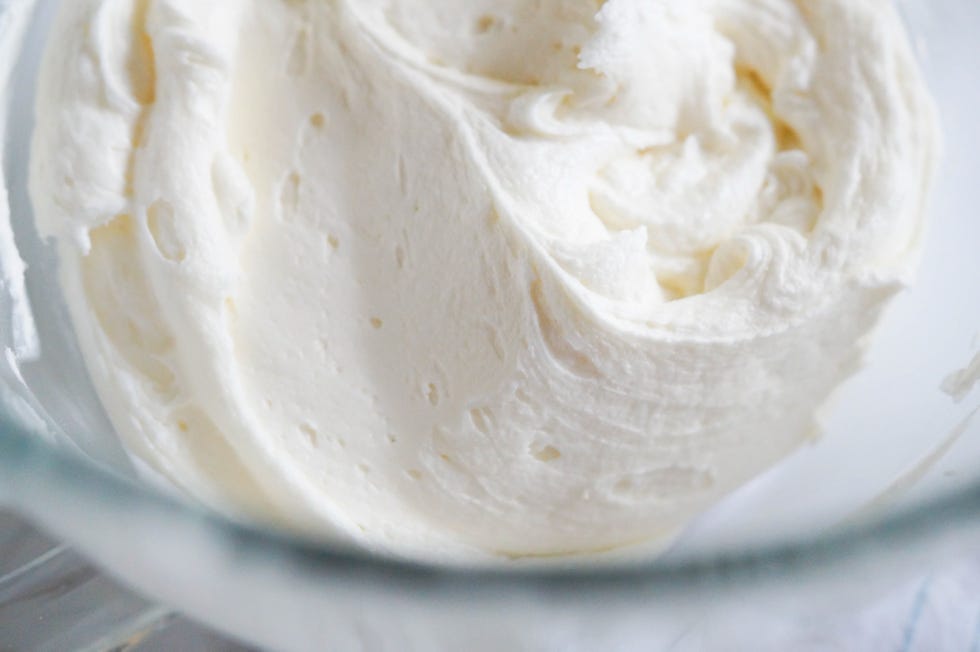 Ingredients:
a. Unsalted butter- 100 gm
b. Icing sugar (sifted) -200gm
c. Desired flavour extract(essence)- ½ tsp
d. whole milk/heavy cream (optional) 1-2 tbsp
Method:
Beat the unsalted butter with the mixer until pale and fluffy. Please note that the butter should be at room temperature. It should be cool to touch and soft enough to touch and leave an impression when poked with a finger. At the same time, butter should not be too soft that it is close to melting.
While keeping the mixer at low speed, add icing sugar gradually one spoon after another, mixing well after each addition until entire quantity is added and the buttercream feels almost smooth.
Finally add the desired flavouring and whip the cream to combine well. If the mixture looks too stiff then add 1 tbsp of milk and whip well to adjust the consistency.
It's also called Crusting Buttercream as it forms a crust due to the presence of icing sugar and hence holds shape for a long time.
Condensed Milk Buttercream:
Ingredients:
Unsalted butter(room temperature)- 150gm
Condensed milk(cold)  ½ cup
Desired Essence – ½ tsp
Method:
Beat the unsalted butter till pale and fluffy. Gradually add in the condensed milk while still whipping the buttercream. Mix well to combine. Beating the butter more will result in a pale and white buttercream naturally without having to add any gel color.
Lastly add in the flavouring and mix well.
Of these two, condensed milk buttercream is my favourite. Its smooth, silky and creamy in texture which gives a neat finish and also holds in shape. I learnt it from Chef Sushma Balasubramanian who has her own blog Spices and Flavours and is one of the sweetest persons I have come across to share her knowledge.
All of my cakes are frosted with variations of the Condensed milk buttercream as it is the most simple, get creamy an tasty buttercream. You should definitely try this. All of my clients love the taste of it and kids are also fans of it.
Most important tip to note is that as it is buttercream, it becomes very firm when chilled. So it is advised to always whip up the cream before using and if it's a cake then keep at room temperature for about 15-20mins before cutting/eating the cake.
Coloring your Buttercream:
Always use gel food colors to color your buttercream
Beat the butter till very pale so that the buttercream is as white as it can be. Only then the colors added will give the brightness and proper shade that they are supposed to look like. Otherwise have a white gel color handy, especially when you are trying to achieve dark shades.
Start with a single drop and add more as you go to get the shade you want as darkening is always easier than to lighten the color. Also keep in mind, with time the color will develop itself and give a darker shade
So for dark color shades, it is better to mix a day ahead and keep in refrigerator. What I do is I mix in the color and pop in and out of fridge every 5-10mins, mixing the cream well after taking out every time. This helps the color to develop fast and once the shade closest to required is reached, pop it back to rest overnight and if in time crunch then atleast 15-30mins. Take it out, let is soften enough to whip and  beat well with the mixer.
Hope this helps my budding baker friends. Basics are all that one needs to perfect. These simple recipes can be twisted and varied according to flavour requirement.
Do leave a comment if you try these and let me know your experience.